I'm teaching multiple online courses concerning to Football Analytics, which are focused on offer a learning pathway in the field from the more basic stuff into more advanced topics.
Because most of them have been developed together with the Educational Football Platform "La Pizarra del DT", which is mainly pointing the latino american market out, for the moment they are only available in Spanish.
Regardless the above, in case you would like to receive personalized lessons or discuss a potential consultancy in English, please don't hesitate and write me.
The following courses are available for everyone:
(1) Statistical and R programming introduction for Football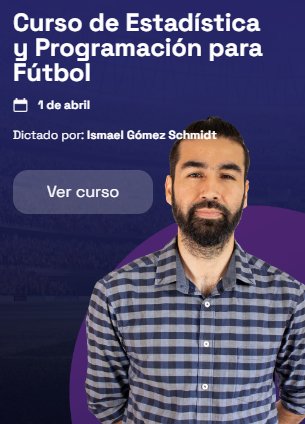 Basic statistical concepts (mean, median, probability, distribution, percentiles, correlation, regression)
R Programming introduction (importing, processing and visualizing data)
Football Analytics introduction (data providers, data types, metrics, applications)
(2) Basic Big data for Football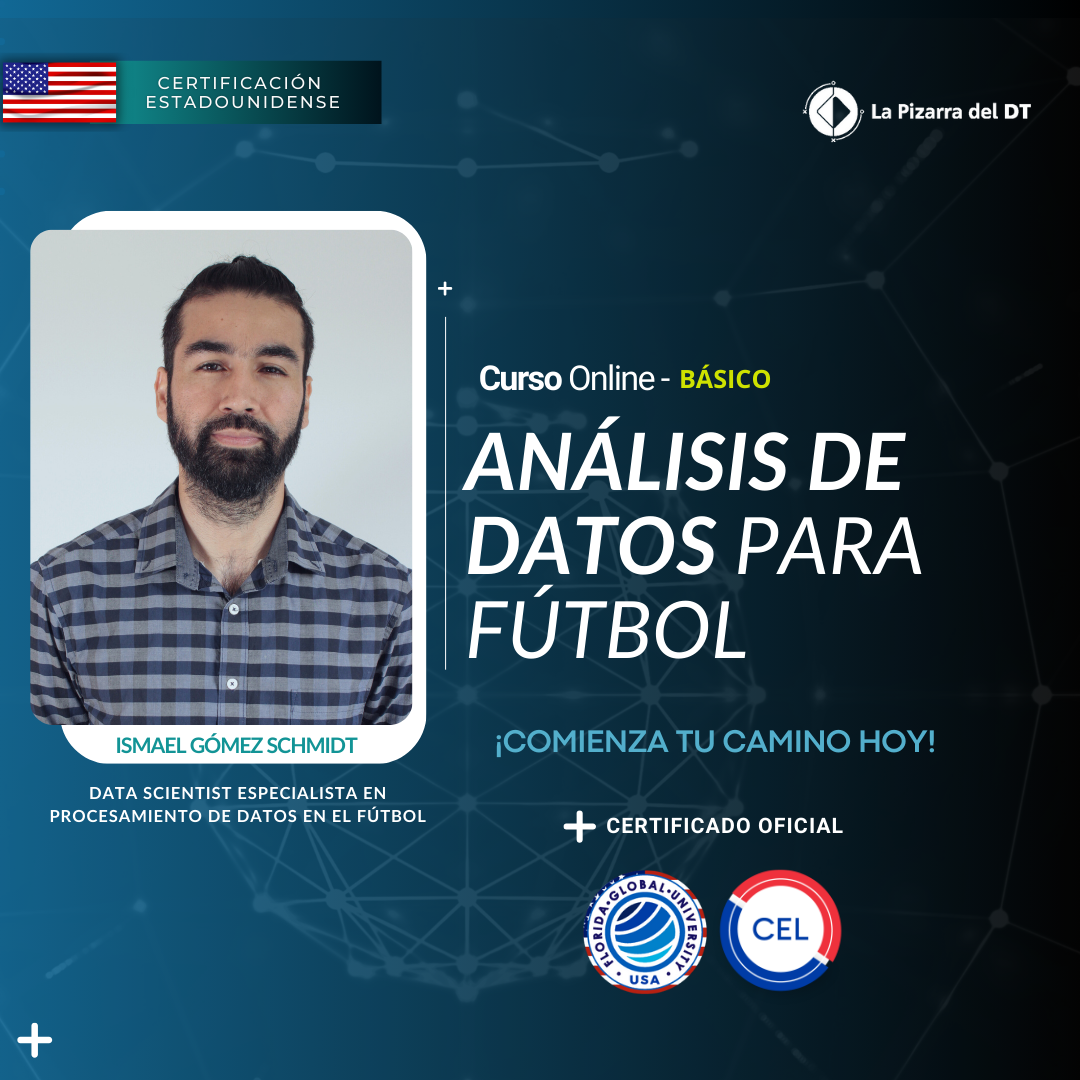 Football Analytics history & state of art + Data Science workflow + Resources
Data & Metrics in Football Analytics
Data processing using R
Introduction to Scouting based on data
Data visualization using R
Expected Goals (xG) model
Includes a live session and a final project
(3) 2D visualization with event data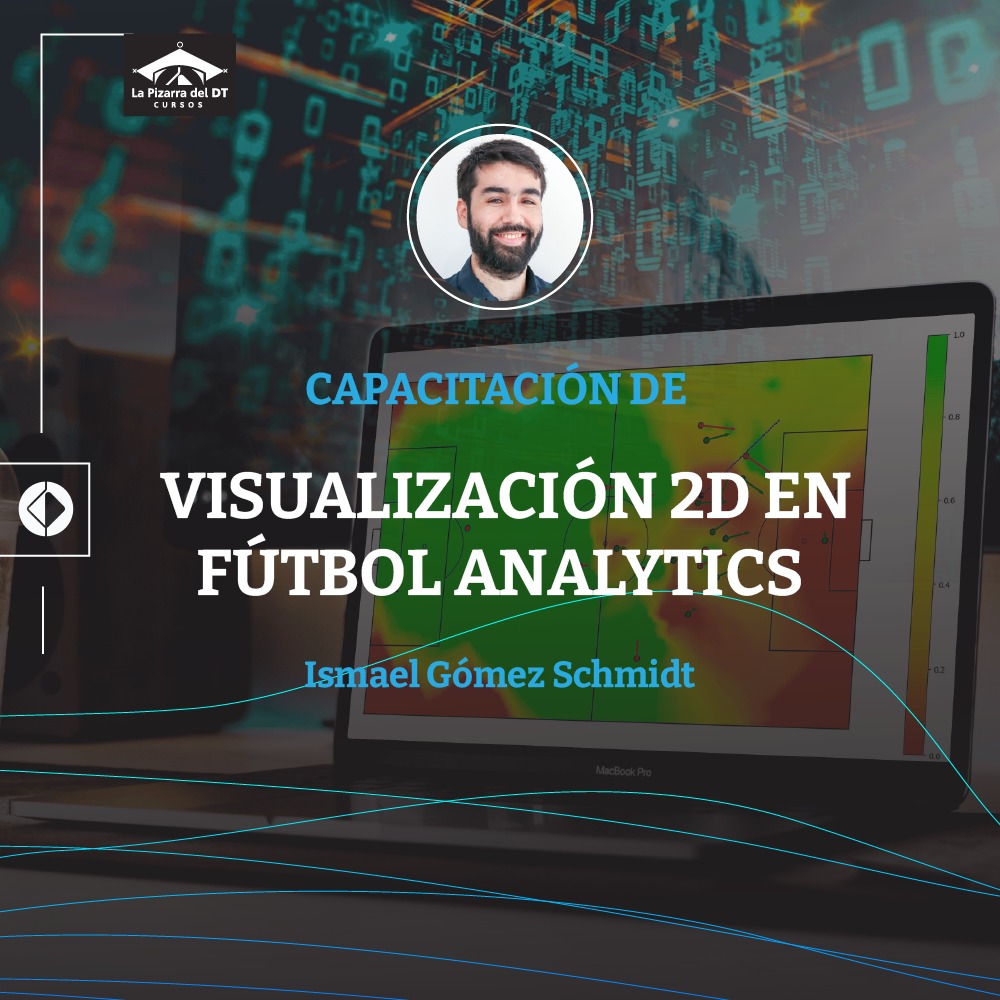 Event data (Statsbomb)
Specific data processing for 2D representation
Data visualization (pitch creation, events mapping, technical and aesthetics considerations)
Examples (shotmaps, passmaps, heatmaps & passing networks)
Includes a live session and a final project